'Blood and Custard'
A railwayman's modelling web-pages!
Blood and Custard comes from the slang for BR's Crimson Lake and Cream livery of the 1950's and whilst
this website is not specifically dedicated to that livery, click link to an overview of 'Blood and Custard' livery.
Click here for Railway pages on Blood and Custard.
<![if !vml]><![endif]>

<![if !vml]><![endif]>

<![if !vml]><![endif]>

Railway modelling isn't just about trains; it also includes details such as the platelayer with the signal box cat, the LSWR lattice signal mounted in the platform ramp-end and the people sitting on a station bench. The detail here is important as it places this 4mm model as being on the far-reaches of the Southern Region's South Western Division sometime during the nineteen-fifties or very early sixties.

<![if !supportMisalignedColumns]>
<![endif]>
Getting help with Model Railways
Model Railway Fault Finding and Servicing (by LC&DR)
An informative guide to those who are having running /electrical problems
with their models and need help in order to try and solve them.
Wheel-Rail Interface (Back-to-backs) (by Caiptean)
An informative guide to those who are having derailment problems
with their models and need help in order to try and solve them.
Replacing fluorescent lighting with LEDs (by East Sussex Finescale)
Lighting in your Track Room
 LED fluorescent tube replacement and how the re-wiring circuitry works!
Blood and Custard's blog pages
      BloodandCustard's latest blog posts
Link to East Sussex Finescale modelling group
Modelling information on Blood and Custard
Coaches (PCC & NPCC)
Removing the bodies on Hornby's Brighton Belle (5 BEL) and other Hornby Pullman Cars
Bulleid's 59' Coaches & Hornby's models ('multidoor' stock)
Bulleid's 64' Coaches & Bachmann's models
Bachmann Birdcage sets (page under development)
Hornby's Maunsell 48' LSWR Rebuilds
Hornby's Maunsell Restaurant Cars  
Engineering and Freight
SECR Diag. 1424 Covered Goods Wagon (Rails' SECR 16T Covered Goods Wagon)
45-ton Breakdown Cranes (Bachmann's model 45-ton Ransomes & Rapier)
BR Plate & Bolster wagons (The Model Centre's wagons and bespoke loads)
BMW Isetta (as built at Brighton's (former) locomotive works)
Merchant Navy class
Air-smoothed Merchant Navy Variations
Hornby's Rebuilt Merchant Navy Locomotives and their Tenders
LB&SCR E2 class
Modelling notes on the E2 class 1913 - 1963
Fish by Rail and the Blue Spot Vans
BR Blue Spot Fish Vans (overview of East Coast fish traffic and these vans)
2 BIL /2 HAL Electric Units
Improving the Hornby 2 BIL (including conversion to P4) by Ian Sneyd
Hornby 2 BIL & 2 HAL - Creating a Hybrid Unit by Colin Watts
Southern 4mm layouts (East Sussex Finescale modelling group)
Ewhurst Green running sessions (visiting rolling stock on the layout)
Redhill - July 1938 (P4) - Structures
Redhill - July 1938 (P4) - Locomotives
Apothecary Street Junction - c.1959 (00)
Modelling Galleries on Blood and Custard
Southern and related 4mm Models
Kernow's Bulleid Diesels 10201, 10202 & 10203
Selection of BR(S) Multiple-unit Models
<![if !supportLineBreakNewLine]>
<![endif]>
00 Works Models (4mm)
00 Works manufactures small production runs of ready-to-run (mainly) locomotives.
Previously located in Hastings they are now based in Robertsbridge.
Links to Model Railway Clubs, Retailers & Suppliers
(with whom I have first-hand /robust knowledge).
Morris Models (Lancing, West Sussex)
OO Works (Robertsbridge, East Sussex)
Ultrascale (suppliers of finescale locomotive wheelsets and gearing)
Ashford International Model Railway Education Centre
Review of Accessibility of year-2015 Model Railway Exhibitions
All Model Railway Exhibitions have duties under the Equality Act 2010
in respect of the provision of access and facilities for visitors who have
disabilities.       This personal review may be of interest; certainly many
exhibitions have significant failings in simply providing just the basics.
Others can be commended particularly with friendly & assistive staff! 
ALL PHOTOGRAPHS ARE COPYRIGHT
<![if !vml]>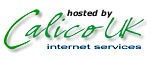 <![endif]>
<![if !vml]>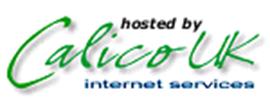 <![endif]>
Heading south towards Crowborough from the cab of a 171!
<![if !vml]>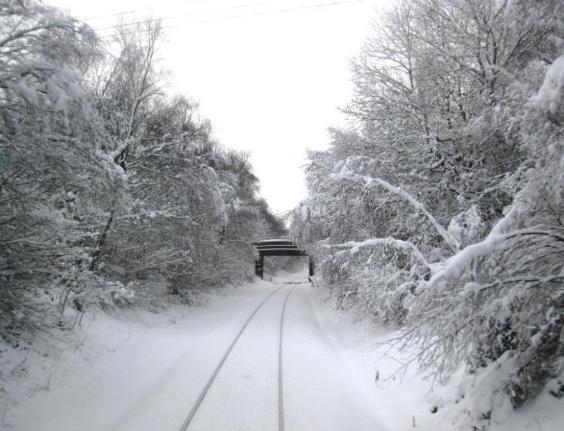 <![endif]>
1938 stock at Ryde St. John's Road
Blood and Custard Blood & Custard Crimson & Cream Crimson and Cream Plum and Spilt Milk Blood and Custard Blood & Custard Crimson & Cream Crimson and Cream Plum and Spilt Milk Blood and Custard Blood & Custard Crimson & Cream Crimson and Cream Plum and Spilt Milk Blood and Custard Blood & Custard Crimson & Cream Crimson and Cream Plum and Spilt Milk Blood and Custard Blood & Custard Crimson & Cream Crimson and Cream Plum and Spilt Milk Blood and Custard Blood & Custard Crimson & Cream Crimson and Cream Plum and Spilt Milk Blood and Custard Blood & Custard Crimson & Cream Crimson and Cream Plum and Spilt Milk Blood and Custard Blood & Custard Crimson & Cream Crimson and Cream Plum and Spilt Milk Blood and Custard Blood & Custard Crimson & Cream Crimson and Cream Plum and Spilt Milk Blood and Custard Blood & Custard Crimson & Cream Crimson and Cream Plum and Spilt Milk Blood and Custard Blood & Custard Crimson & Cream Crimson and Cream Plum and Spilt Milk Blood and Custard Blood & Custard Crimson & Cream Crimson and Cream Plum and Spilt Milk Blood and Custard Blood & Custard Crimson & Cream Crimson and Cream Plum and Spilt Milk Blood and Custard Blood & Custard Crimson & Cream Crimson and Cream Plum and Spilt Milk Blood and Custard Blood & Custard Crimson & Cream Crimson and Cream Plum and Spilt Milk Blood and Custard Blood & Custard Crimson & Cream Crimson and Cream Plum and Spilt Milk Blood and Custard Blood & Custard Crimson & Cream Crimson and Cream Plum and Spilt Milk Blood and Custard Blood & Custard Crimson & Cream Crimson and Cream Plum and Spilt Milk Blood and Custard Blood & Custard Crimson & Cream Crimson and Cream Plum and Spilt Milk Blood and Custard Blood & Custard Crimson & Cream Crimson and Cream Plum and Spilt Milk Blood and Custard Blood & Custard Crimson & Cream Crimson and Cream Plum and Spilt Milk Blood and Custard Blood & Custard Crimson & Cream Crimson and Cream Plum and Spilt Milk Blood and Custard Blood & Custard Crimson & Cream Crimson and Cream Plum and Spilt Milk Blood and Custard Blood & Custard Crimson & Cream Crimson and Cream Plum and Spilt Milk Blood and Custard Blood & Custard Crimson & Cream Crimson and Cream Plum and Spilt Milk Blood and Custard Blood & Custard Crimson & Cream Crimson and Cream Plum and Spilt Milk Blood and Custard Blood & Custard Crimson & Cream Crimson and Cream Plum and Spilt Milk Blood and Custard Blood & Custard Crimson & Cream Crimson and Cream Plum and Spilt Milk Blood and Custard Blood & Custard Crimson & Cream Crimson and Cream Plum and Spilt Milk Blood and Custard Blood & Custard Crimson & Cream Crimson and Cream Plum and Spilt Milk Blood and Custard Blood & Custard Crimson & Cream Crimson and Cream Plum and Spilt Milk Blood and Custard Blood & Custard Crimson & Cream Crimson and Cream Plum and Spilt Milk Blood and Custard Blood & Custard Crimson & Cream Crimson and Cream Plum and Spilt Milk Blood and Custard Blood & Custard Crimson & Cream Crimson and Cream Plum and Spilt Milk Blood and Custard Blood & Custard Crimson & Cream Crimson and Cream Plum and Spilt Milk Blood and Custard Blood & Custard Crimson & Cream Crimson and Cream Plum and Spilt Milk Blood and Custard Blood & Custard Crimson & Cream Crimson and Cream Plum and Spilt Milk Blood and Custard Blood & Custard Crimson & Cream Crimson and Cream Plum and Spilt Milk Blood and Custard Blood & Custard Crimson & Cream Crimson and Cream Plum and Spilt Milk Blood and Custard Blood & Custard Crimson & Cream Crimson and Cream Plum and Spilt Milk Blood and Custard Blood & Custard Crimson & Cream Crimson and Cream Plum and Spilt Milk Blood and Custard Blood & Custard Crimson & Cream Crimson and Cream Plum and Spilt Milk Blood and Custard Blood & Custard Crimson & Cream Crimson and Cream Plum and Spilt Milk Blood and Custard Blood & Custard Crimson & Cream Crimson and Cream Plum and Spilt Milk Blood and Custard Blood & Custard Crimson & Cream Crimson and Cream Plum and Spilt Milk Blood and Custard Blood & Custard Crimson & Cream Crimson and Cream Plum and Spilt Milk Blood and Custard Blood & Custard Crimson & Cream Crimson and Cream Plum and Spilt Milk Blood and Custard Blood & Custard Crimson & Cream Crimson and Cream Plum and Spilt Milk Blood and Custard Blood & Custard Crimson & Cream Crimson and Cream Plum and Spilt Milk Blood and Custard Blood & Custard Crimson & Cream Crimson and Cream Plum and Spilt Milk Blood and Custard Blood & Custard Crimson & Cream Crimson and Cream Plum and Spilt Milk Blood and Custard Blood & Custard Crimson & Cream Crimson and Cream Plum and Spilt Milk Blood and Custard Blood & Custard Crimson & Cream Crimson and Cream Plum and Spilt Milk Blood and Custard Blood & Custard Crimson & Cream Crimson and Cream Plum and Spilt Milk Blood and Custard Blood & Custard Crimson & Cream Crimson and Cream Plum and Spilt Milk Blood and Custard Blood & Custard Crimson & Cream Crimson and Cream Plum and Spilt Milk Blood and Custard Blood & Custard Crimson & Cream Crimson and Cream Plum and Spilt Milk Blood and Custard Blood & Custard Crimson & Cream Crimson and Cream Plum and Spilt Milk Blood and Custard Blood & Custard Crimson & Cream Crimson and Cream Plum and Spilt Milk Blood and Custard Blood & Custard Crimson & Cream Crimson and Cream Plum and Spilt Milk Blood and Custard Blood & Custard Crimson & Cream Crimson and Cream Plum and Spilt Milk Blood and Custard Blood & Custard Crimson & Cream Crimson and Cream Plum and Spilt Milk Blood and Custard Blood & Custard Crimson & Cream Crimson and Cream Plum and Spilt Milk Blood and Custard Blood & Custard Crimson & Cream Crimson and Cream Plum and Spilt Milk Blood and Custard Blood & Custard Crimson & Cream Crimson and Cream Plum and Spilt Milk Blood and Custard Blood & Custard Crimson & Cream Crimson and Cream Plum and Spilt Milk Blood and Custard Blood & Custard Crimson & Cream Crimson and Cream Plum and Spilt Milk Blood and Custard Blood & Custard Crimson & Cream Crimson and Cream Plum and Spilt Milk Blood and Custard Blood & Custard Crimson & Cream Crimson and Cream Plum and Spilt Milk Blood and Custard Blood & Custard Crimson & Cream Crimson and Cream Plum and Spilt Milk Blood and Custard Blood & Custard Crimson & Cream Crimson and Cream Plum and Spilt Milk Blood and Custard Blood & Custard Crimson & Cream Crimson and Cream Plum and Spilt Milk Blood and Custard Blood & Custard Crimson & Cream Crimson and Cream Plum and Spilt Milk Blood and Custard Blood & Custard Crimson & Cream Crimson and Cream Plum and Spilt Milk Blood and Custard Blood & Custard Crimson & Cream Crimson and Cream Plum and Spilt Milk Blood and Custard Blood & Custard Crimson & Cream Crimson and Cream Plum and Spilt Milk Blood and Custard Blood & Custard Crimson & Cream Crimson and Cream Plum and Spilt Milk Blood and Custard Blood & Custard Crimson & Cream Crimson and Cream Plum and Spilt Milk Blood and Custard Blood & Custard Crimson & Cream Crimson and Cream Plum and Spilt Milk Blood and Custard Blood & Custard Crimson & Cream Crimson and Cream Plum and Spilt Milk Blood and Custard Blood & Custard Crimson & Cream Crimson and Cream Plum and Spilt Milk Blood and Custard Blood & Custard Crimson & Cream Crimson and Cream Plum and Spilt Milk Blood and Custard Blood & Custard Crimson & Cream Crimson and Cream Plum and Spilt Milk Blood and Custard Blood & Custard Crimson & Cream Crimson and Cream Plum and Spilt Milk Blood and Custard Blood & Custard Crimson & Cream Crimson and Cream Plum and Spilt Milk Blood and Custard Blood & Custard Crimson & Cream Crimson and Cream Plum and Spilt Milk Blood and Custard Blood & Custard Crimson & Cream Crimson and Cream Plum and Spilt Milk Blood and Custard Blood & Custard Crimson & Cream Crimson and Cream Plum and Spilt Milk Blood and Custard Blood & Custard Crimson & Cream Crimson and Cream Plum and Spilt Milk Blood and Custard Blood & Custard Crimson & Cream Crimson and Cream Plum and Spilt Milk Blood and Custard Blood & Custard Crimson & Cream Crimson and Cream Plum and Spilt Milk Blood and Custard Blood & Custard Crimson & Cream Crimson and Cream Plum and Spilt Milk Blood and Custard Blood & Custard Crimson & Cream Crimson and Cream Plum and Spilt Milk Blood and Custard Blood & Custard Crimson & Cream Crimson and Cream Plum and Spilt Milk Blood and Custard Blood & Custard Crimson & Cream Crimson and Cream Plum and Spilt Milk Blood and Custard Blood & Custard Crimson & Cream Crimson and Cream Plum and Spilt Milk Blood and Custard Blood & Custard Crimson & Cream Crimson and Cream Plum and Spilt Milk Blood and Custard Blood & Custard Crimson & Cream Crimson and Cream Plum and Spilt Milk Blood and Custard Blood & Custard Crimson & Cream Crimson and Cream Plum and Spilt Milk Blood and Custard Blood & Custard Crimson & Cream Crimson and Cream Plum and Spilt Milk Blood and Custard Blood & Custard Crimson & Cream Crimson and Cream Plum and Spilt Milk Blood and Custard Blood & Custard Crimson & Cream Crimson and Cream Plum and Spilt Milk Blood and Custard Blood & Custard Crimson & Cream Crimson and Cream Plum and Spilt Milk Blood and Custard Blood & Custard Crimson & Cream Crimson and Cream Plum and Spilt Milk Blood and Custard Blood & Custard Crimson & Cream Crimson and Cream Plum and Spilt Milk Blood and Custard Blood & Custard Crimson & Cream Crimson and Cream Plum and Spilt Milk Blood and Custard Blood & Custard Crimson & Cream Crimson and Cream Plum and Spilt Milk Blood and Custard Blood & Custard Crimson & Cream Crimson and Cream Plum and Spilt Milk Blood and Custard Blood & Custard Crimson & Cream Crimson and Cream Plum and Spilt Milk Blood and Custard Blood & Custard Crimson & Cream Crimson and Cream Plum and Spilt Milk Blood and Custard Blood & Custard Crimson & Cream Crimson and Cream Plum and Spilt Milk Blood and Custard Blood & Custard Crimson & Cream Crimson and Cream Plum and Spilt Milk Blood and Custard Blood & Custard Crimson & Cream Crimson and Cream Plum and Spilt Milk Blood and Custard Blood & Custard Crimson & Cream Crimson and Cream Plum and Spilt Milk Blood and Custard Blood & Custard Crimson & Cream Crimson and Cream Plum and Spilt Milk Blood and Custard Blood & Custard Crimson & Cream Crimson and Cream Plum and Spilt Milk Blood and Custard Blood & Custard Crimson & Cream Crimson and Cream Plum and Spilt Milk Blood and Custard Blood & Custard Crimson & Cream Crimson and Cream Plum and Spilt Milk Blood and Custard Blood & Custard Crimson & Cream Crimson and Cream Plum and Spilt Milk Blood and Custard Blood & Custard Crimson & Cream Crimson and Cream Plum and Spilt Milk Blood and Custard Blood & Custard Crimson & Cream Crimson and Cream Plum and Spilt Milk Blood and Custard Blood & Custard Crimson & Cream Crimson and Cream Plum and Spilt Milk Blood and Custard Blood & Custard Crimson & Cream Crimson and Cream Plum and Spilt Milk Blood and Custard Blood & Custard Crimson & Cream Crimson and Cream Plum and Spilt Milk Blood and Custard Blood & Custard Crimson & Cream Crimson and Cream Plum and Spilt Milk Blood and Custard Blood & Custard Crimson & Cream Crimson and Cream Plum and Spilt Milk Blood and Custard Blood & Custard Crimson & Cream Crimson and Cream Plum and Spilt Milk Blood and Custard Blood & Custard Crimson & Cream Crimson and Cream Plum and Spilt Milk Blood and Custard Blood & Custard Crimson & Cream Crimson and Cream Plum and Spilt Milk Blood and Custard Blood & Custard Crimson & Cream Crimson and Cream Plum and Spilt Milk Blood and Custard Blood & Custard Crimson & Cream Crimson and Cream Plum and Spilt Milk Blood and Custard Blood & Custard Crimson & Cream Crimson and Cream Plum and Spilt Milk Blood and Custard Blood & Custard Crimson & Cream Crimson and Cream Plum and Spilt Milk Blood and Custard Blood & Custard Crimson & Cream Crimson and Cream Plum and Spilt Milk Blood and Custard Blood & Custard Crimson & Cream Crimson and Cream Plum and Spilt Milk Blood and Custard Blood & Custard Crimson & Cream Crimson and Cream Plum and Spilt Milk Blood and Custard Blood & Custard Crimson & Cream Crimson and Cream Plum and Spilt Milk Blood and Custard Blood & Custard Crimson & Cream Crimson and Cream Plum and Spilt Milk Blood and Custard Blood & Custard Crimson & Cream Crimson and Cream Plum and Spilt Milk Blood and Custard Blood & Custard Crimson & Cream Crimson and Cream Plum and Spilt Milk Blood and Custard Blood & Custard Crimson & Cream Crimson and Cream Plum and Spilt Milk Blood and Custard Blood & Custard Crimson & Cream Crimson and Cream Plum and Spilt Milk Blood and Custard Blood & Custard Crimson & Cream Crimson and Cream Plum and Spilt Milk Blood and Custard Blood & Custard Crimson & Cream Crimson and Cream Plum and Spilt Milk Blood and Custard Blood & Custard Crimson & Cream Crimson and Cream Plum and Spilt Milk Blood and Custard Blood & Custard Crimson & Cream Crimson and Cream Plum and Spilt Milk Blood and Custard Blood & Custard Crimson & Cream Crimson and Cream Plum and Spilt Milk Blood and Custard Blood & Custard Crimson & Cream Crimson and Cream Plum and Spilt Milk Blood and Custard Blood & Custard Crimson & Cream Crimson and Cream Plum and Spilt Milk Blood and Custard Blood & Custard Crimson & Cream Crimson and Cream Plum and Spilt Milk Blood and Custard Blood & Custard Crimson & Cream Crimson and Cream Plum and Spilt Milk Blood and Custard Blood & Custard Crimson & Cream Crimson and Cream Plum and Spilt Milk Blood and Custard Blood & Custard Crimson & Cream Crimson and Cream Plum and Spilt Milk Blood and Custard Blood & Custard Crimson & Cream Crimson and Cream Plum and Spilt Milk Blood and Custard Blood & Custard Crimson & Cream Crimson and Cream Plum and Spilt Milk Blood and Custard Blood & Custard Crimson & Cream Crimson and Cream Plum and Spilt Milk Blood and Custard Blood & Custard Crimson & Cream Crimson and Cream Plum and Spilt Milk Blood and Custard Blood & Custard Crimson & Cream Crimson and Cream Plum and Spilt Milk Blood and Custard Blood & Custard Crimson & Cream Crimson and Cream Plum and Spilt Milk Blood and Custard Blood & Custard Crimson & Cream Crimson and Cream Plum and Spilt Milk Blood and Custard Blood & Custard Crimson & Cream Crimson and Cream Plum and Spilt Milk Blood and Custard Blood & Custard Crimson & Cream Crimson and Cream Plum and Spilt Milk Blood and Custard Blood & Custard Crimson & Cream Crimson and Cream Plum and Spilt Milk Blood and Custard Blood & Custard Crimson & Cream Crimson and Cream Plum and Spilt Milk Blood and Custard Blood & Custard Crimson & Cream Crimson and Cream Plum and Spilt Milk Blood and Custard Blood & Custard Crimson & Cream Crimson and Cream Plum and Spilt Milk Blood and Custard Blood & Custard Crimson & Cream Crimson and Cream Plum and Spilt Milk Blood and Custard Blood & Custard Crimson & Cream Crimson and Cream Plum and Spilt Milk Blood and Custard Blood & Custard Crimson & Cream Crimson and Cream Plum and Spilt Milk Blood and Custard Blood & Custard Crimson & Cream Crimson and Cream Plum and Spilt Milk Blood and Custard Blood & Custard Crimson & Cream Crimson and Cream Plum and Spilt Milk Blood and Custard Blood & Custard Crimson & Cream Crimson and Cream Plum and Spilt Milk Blood and Custard Blood & Custard Crimson & Cream Crimson and Cream Plum and Spilt Milk Blood and Custard Blood & Custard Crimson & Cream Crimson and Cream Plum and Spilt Milk Blood and Custard Blood & Custard Crimson & Cream Crimson and Cream Plum and Spilt Milk Blood and Custard Blood & Custard Crimson & Cream Crimson and Cream Plum and Spilt Milk Blood and Custard Blood & Custard Crimson & Cream Crimson and Cream Plum and Spilt Milk Blood and Custard Blood & Custard Crimson & Cream Crimson and Cream Plum and Spilt Milk Blood and Custard Blood & Custard Crimson & Cream Crimson and Cream Plum and Spilt Milk Blood and Custard Blood & Custard Crimson & Cream Crimson and Cream Plum and Spilt Milk Blood and Custard Blood & Custard Crimson & Cream Crimson and Cream Plum and Spilt Milk Blood and Custard Blood & Custard Crimson & Cream Crimson and Cream Plum and Spilt Milk Blood and Custard Blood & Custard Crimson & Cream Crimson and Cream Plum and Spilt Milk Blood and Custard Blood & Custard Crimson & Cream Crimson and Cream Plum and Spilt Milk Blood and Custard Blood & Custard Crimson & Cream Crimson and Cream Plum and Spilt Milk Blood and Custard Blood & Custard Crimson & Cream Crimson and Cream Plum and Spilt Milk Blood and Custard Blood & Custard Crimson & Cream Crimson and Cream Plum and Spilt Milk Blood and Custard Blood & Custard Crimson & Cream Crimson and Cream Plum and Spilt Milk Blood and Custard Blood & Custard Crimson & Cream Crimson and Cream Plum and Spilt Milk Blood and Custard Blood & Custard Crimson & Cream Crimson and Cream Plum and Spilt Milk Blood and Custard Blood & Custard Crimson & Cream Crimson and Cream Plum and Spilt Milk Blood and Custard Blood & Custard Crimson & Cream Crimson and Cream Plum and Spilt Milk Blood and Custard Blood & Custard Crimson & Cream Crimson and Cream Plum and Spilt Milk Blood and Custard Blood & Custard Crimson & Cream Crimson and Cream Plum and Spilt Milk Blood and Custard Blood & Custard Crimson & Cream Crimson and Cream Plum and Spilt Milk Blood and Custard Blood & Custard Crimson & Cream Crimson and Cream Plum and Spilt Milk Blood and Custard Blood & Custard Crimson & Cream Crimson and Cream Plum and Spilt Milk Blood and Custard Blood & Custard Crimson & Cream Crimson and Cream Plum and Spilt Milk Blood and Custard Blood & Custard Crimson & Cream Crimson and Cream Plum and Spilt Milk Blood and Custard Blood & Custard Crimson & Cream Crimson and Cream Plum and Spilt Milk Blood and Custard Blood & Custard Crimson & Cream Crimson and Cream Plum and Spilt Milk Blood and Custard Blood & Custard Crimson & Cream Crimson and Cream Plum and Spilt Milk Blood and Custard Blood & Custard Crimson & Cream Crimson and Cream Plum and Spilt Milk Blood and Custard Blood & Custard Crimson & Cream Crimson and Cream Plum and Spilt Milk Blood and Custard Blood & Custard Crimson & Cream Crimson and Cream Plum and Spilt Milk Blood and Custard Blood & Custard Crimson & Cream Crimson and Cream Plum and Spilt Milk Blood and Custard Blood & Custard Crimson & Cream Crimson and Cream Plum and Spilt Milk Blood and Custard Blood & Custard Crimson & Cream Crimson and Cream Plum and Spilt Milk Blood and Custard Blood & Custard Crimson & Cream Crimson and Cream Plum and Spilt Milk Blood and Custard Blood & Custard Crimson & Cream Crimson and Cream Plum and Spilt Milk Blood and Custard Blood & Custard Crimson & Cream Crimson and Cream Plum and Spilt Milk Blood and Custard Blood & Custard Crimson & Cream Crimson and Cream Plum and Spilt Milk Blood and Custard Blood & Custard Crimson & Cream Crimson and Cream Plum and Spilt Milk Blood and Custard Blood & Custard Crimson & Cream Crimson and Cream Plum and Spilt Milk Blood and Custard Blood & Custard Crimson & Cream Crimson and Cream Plum and Spilt Milk Blood and Custard Blood & Custard Crimson & Cream Crimson and Cream Plum and Spilt Milk Blood and Custard Blood & Custard Crimson & Cream Crimson and Cream Plum and Spilt Milk Blood and Custard Blood & Custard Crimson & Cream Crimson and Cream Plum and Spilt Milk Blood and Custard Blood & Custard Crimson & Cream Crimson and Cream Plum and Spilt Milk Blood and Custard Blood & Custard Crimson & Cream Crimson and Cream Plum and Spilt Milk Blood and Custard Blood & Custard Crimson & Cream Crimson and Cream Plum and Spilt Milk Blood and Custard Blood & Custard Crimson & Cream Crimson and Cream Plum and Spilt Milk Blood and Custard Blood & Custard Crimson & Cream Crimson and Cream Plum and Spilt Milk Blood and Custard Blood & Custard Crimson & Cream Crimson and Cream Plum and Spilt Milk Blood and Custard Blood & Custard Crimson & Cream Crimson and Cream Plum and Spilt Milk