Hornby's Rebuilt Merchant Navy Tenders
The Merchant Navy class were built in three series, the 1st series (BR numbered 35001 to 35010) with 5000 gallon tenders (which were subsequently rebuilt to 5250 gallon), the 2nd series (35011 to 35020) had 5100 gallon tenders and the 3rd series (35021 to 35030) had 6000 gallon tenders. However, during (and after) rebuilding many tenders were swapped between locomotives.
In producing models of the rebuilt Merchant Navy class Hornby only built the 5100 gallon (late crest) and 6000 gallon tender (both early and late crest) types which narrowed their models to specific dates. However, it is possible to swap these tenders to alter the date of the locomotive and in the case of number 35029 Ellerman Lines match it with the correct 5100 gallon tender and not the 6000 gallon tender modelled.
The first table below sets out the possible variations using Hornby's locomotives and tenders:
Number

Name

Hornby
Catalogue

Hornby
Tender Type

Hornby Crest

BR(S) Period

Possible
Tender swap

Crest

BR(S) Period

35010

Blue Star

R2170

5100 gallon

Late

Dec-64 to Sep-66

None

35011

General Steam Navigation

R2466

5100 gallon

Late

Jul-59 to Apr-67

None

35012

United States Lines

R1038

5100 gallon

Late

May-62 to Dec-64

5100 gallon

Early*

Mar-57 to May-62

35016

Elders Fyffes

R2310

5100 gallon

Late

Apr-57 to Aug-65

None

35019

French Line CGT

R2528

5100 gallon

Late

May-59 to Sep-65

None

35020

Bibby Line

R2204

6000 gallon

Early

Apr-56 to May-61

6000 gallon

Late

May-61 to wdl

35021

New Zealand Line

R2300

6000 gallon

Late

Jun-59 to Oct-65

5100 gallon

Late

Oct-65 to wdl

35022

Holland-America Line

R2194

6000 gallon

Early

Jun-56 to Jun-58

6000 gallon

Late

Jun-58 to wdl

35023

Holland-Afrika Line

R2170
R3130XS

6000 gallon
6000 gallon

Early
Late

Feb-57 to Nov-62
Nov-62 to Jul-67

6000 gallon
6000 gallon

Early
Late

Nov-62 to wdl
Feb-57 to Nov-62

35025

Brocklebank Line

R2267

6000 gallon

Early

Dec-56 to Mar-62

6000g /late

Late

Mar-62 to wdl

35026

Lamport & Holt Line

R2599

6000 gallon

Late

Nov-62 to Mar-65

5100 gallon

Early*

Feb-57 to Nov-62

35027

Port Line

R2268

6000 gallon

Late

May-57 to Mar-65

5100 gallon

Late

Mar-65 to wdl

35028

Clan Line

R2169

6000 gallon

Late

Nov-59 to Mar-65
 & Oct-65 to wdl

5100 gallon

Late

Mar-65 to Oct-65

35029

Ellerman Lines

R2294

6000 gallon

Late

Incorrect tender

5100 gallon

Late

Sep-59 to Oct-65

Early*

Crest change required
In terms of those rebuilt Merchant Navy locomotives not produced by Hornby this second table sets out those locomotives that could be modelled using the Hornby 5100 gallon /6000 gallon tenders:
| | | |
| --- | --- | --- |
| Number | Name | Notes |
| 35001 | Channel Packet | Ran with a 6000 gallon tender Mar-65 (late crest) until withdrawal |
| 35002 | Union Castle | Only ever ran with 5000 /5250 gallon tenders |
| 35003 | Royal Mail | Only ever ran with 5000 /5250 gallon tenders |
| 35004 | Cunard White Star | Ran with a 5100 gallon tender Oct-65 (late crest) to withdrawal |
| 35005 | Canadian Pacific | Ran with a 6000 gallon tender Aug/Oct-65 (late crest) until withdrawal |
| 35006 | Peninsular & Oriental SN Co | Only ever ran with 5000 /5250 gallon tenders |
| 35007 | Aberdeen Commonwealth | Ran with a 5100 gallon tender Sep-66 (late crest) until withdrawal |
| 35008 | Orient Line | Ran with a 6000 gallon tender Feb-62 to Oct-64 (late crest) |
| 35009 | Shaw Savill | Only ever ran with 5000 /5250 gallon tenders |
| 35010 | Blue Star | Modelled by Hornby |
| 35011 | General Steam Navigation | Modelled by Hornby |
| 35012 | United States Lines | Modelled by Hornby |
| 35013 | Blue Funnel | Ran with a 5100 gallon tender May-56 (early and late crests) until withdrawal |
| 35014 | Nederland Line | Ran with a 5100 gallon tender May-56 (early and late crests) thence 6000 gallon tender Mar-65 until Aug-65 |
| 35015 | Rotterdam LLoyd | Ran with a 5100 gallon tender Jun-58 (late crest) until withdrawal |
| 35016 | Elders Fyffes | Modelled by Hornby |
| 35017 | Belgian Marine | Ran with a 5100 gallon tender Jun-58 (late crest) until Sep-66 |
| 35018 | British India Line | Ran with a 6000 gallon tender (early and late crests) Feb-56 to Dec-61 |
| 35019 | French Line CGT | Modelled by Hornby |
| 35020 | Bibby Line | Modelled by Hornby |
| 35021 | New Zealand Line | Modelled by Hornby |
| 35022 | Holland-America Line | Modelled by Hornby |
| 35023 | Holland-Afrika Line | Modelled by Hornby |
| 35024 | East Asiatic Company | Ran with a 6000 gallon tender (late crest) May-59 to withdrawal |
| 35025 | Brocklebank Line | Modelled by Hornby |
| 35026 | Lamport & Holt Line | Modelled by Hornby |
| 35027 | Port Line | Modelled by Hornby |
| 35028 | Clan Line | Modelled by Hornby |
| 35029 | Ellerman Lines | Modelled by Hornby (but incorrectly with 6000 gallon tender) |
| 35030 | Elder-Dempster Lines | Ran with a 6000 gallon tender (late crest) Apr-58 to withdrawal |
ALL PHOTOGRAPHS ARE COPYRIGHT
<![if !vml]>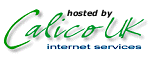 <![endif]>
Bulleid rebuilt Merchant Navy Hornby Bulleid rebuilt Merchant Navy Hornby Bulleid rebuilt Merchant Navy Hornby Bulleid rebuilt Merchant Navy Hornby Bulleid rebuilt Merchant Navy Hornby Bulleid rebuilt Merchant Navy Hornby Bulleid rebuilt Merchant Navy Hornby Bulleid rebuilt Merchant Navy Hornby Bulleid rebuilt Merchant Navy Hornby Bulleid rebuilt Merchant Navy Hornby Bulleid rebuilt Merchant Navy Hornby Bulleid rebuilt Merchant Navy Hornby Bulleid rebuilt Merchant Navy Hornby Bulleid rebuilt Merchant Navy Hornby Bulleid rebuilt Merchant Navy Hornby Bulleid rebuilt Merchant Navy Hornby Bulleid rebuilt Merchant Navy Hornby Bulleid rebuilt Merchant Navy Hornby Bulleid rebuilt Merchant Navy Hornby Bulleid rebuilt Merchant Navy Hornby Bulleid rebuilt Merchant Navy Hornby Bulleid rebuilt Merchant Navy Hornby Bulleid rebuilt Merchant Navy Hornby Bulleid rebuilt Merchant Navy Hornby Bulleid rebuilt Merchant Navy Hornby Bulleid rebuilt Merchant Navy Hornby Bulleid rebuilt Merchant Navy Hornby Bulleid rebuilt Merchant Navy Hornby Bulleid rebuilt Merchant Navy Hornby Bulleid rebuilt Merchant Navy Hornby Bulleid rebuilt Merchant Navy Hornby Bulleid rebuilt Merchant Navy Hornby Bulleid rebuilt Merchant Navy Hornby Bulleid rebuilt Merchant Navy Hornby Bulleid rebuilt Merchant Navy Hornby Bulleid rebuilt Merchant Navy Hornby Bulleid rebuilt Merchant Navy Hornby Bulleid rebuilt Merchant Navy Hornby Bulleid rebuilt Merchant Navy Hornby Bulleid rebuilt Merchant Navy Hornby Bulleid rebuilt Merchant Navy Hornby Bulleid rebuilt Merchant Navy Hornby Bulleid rebuilt Merchant Navy Hornby Bulleid rebuilt Merchant Navy Hornby Bulleid rebuilt Merchant Navy Hornby Bulleid rebuilt Merchant Navy Hornby Bulleid rebuilt Merchant Navy Hornby Bulleid rebuilt Merchant Navy Hornby Bulleid rebuilt Merchant Navy Hornby Bulleid rebuilt Merchant Navy Hornby Bulleid rebuilt Merchant Navy Hornby Bulleid rebuilt Merchant Navy Hornby Bulleid rebuilt Merchant Navy Hornby Bulleid rebuilt Merchant Navy Hornby Bulleid rebuilt Merchant Navy Hornby Bulleid rebuilt Merchant Navy Hornby Bulleid rebuilt Merchant Navy Hornby Bulleid rebuilt Merchant Navy Hornby Bulleid rebuilt Merchant Navy Hornby Bulleid rebuilt Merchant Navy Hornby Bulleid rebuilt Merchant Navy Hornby Bulleid rebuilt Merchant Navy Hornby Bulleid rebuilt Merchant Navy Hornby Bulleid rebuilt Merchant Navy Hornby Bulleid rebuilt Merchant Navy Hornby Bulleid rebuilt Merchant Navy Hornby Bulleid rebuilt Merchant Navy Hornby Bulleid rebuilt Merchant Navy Hornby Bulleid rebuilt Merchant Navy Hornby Bulleid rebuilt Merchant Navy Hornby Bulleid rebuilt Merchant Navy Hornby Bulleid rebuilt Merchant Navy Hornby Bulleid rebuilt Merchant Navy Hornby Bulleid rebuilt Merchant Navy Hornby Bulleid rebuilt Merchant Navy Hornby Bulleid rebuilt Merchant Navy Hornby Bulleid rebuilt Merchant Navy Hornby Bulleid rebuilt Merchant Navy Hornby Bulleid rebuilt Merchant Navy Hornby Bulleid rebuilt Merchant Navy Hornby Bulleid rebuilt Merchant Navy Hornby Bulleid rebuilt Merchant Navy Hornby Bulleid rebuilt Merchant Navy Hornby Bulleid rebuilt Merchant Navy Hornby Bulleid rebuilt Merchant Navy Hornby Bulleid rebuilt Merchant Navy Hornby Bulleid rebuilt Merchant Navy Hornby Bulleid rebuilt Merchant Navy Hornby Bulleid rebuilt Merchant Navy Hornby Bulleid rebuilt Merchant Navy Hornby Bulleid rebuilt Merchant Navy Hornby Bulleid rebuilt Merchant Navy Hornby Bulleid rebuilt Merchant Navy Hornby Bulleid rebuilt Merchant Navy Hornby Bulleid rebuilt Merchant Navy Hornby Bulleid rebuilt Merchant Navy Hornby Bulleid rebuilt Merchant Navy Hornby Bulleid rebuilt Merchant Navy Hornby Bulleid rebuilt Merchant Navy Hornby Bulleid rebuilt Merchant Navy Hornby Bulleid rebuilt Merchant Navy Hornby Bulleid rebuilt Merchant Navy Hornby Bulleid rebuilt Merchant Navy Hornby Bulleid rebuilt Merchant Navy Hornby Bulleid rebuilt Merchant Navy Hornby Bulleid rebuilt Merchant Navy Hornby Bulleid rebuilt Merchant Navy Hornby Bulleid rebuilt Merchant Navy Hornby Bulleid rebuilt Merchant Navy Hornby Bulleid rebuilt Merchant Navy Hornby Bulleid rebuilt Merchant Navy Hornby Bulleid rebuilt Merchant Navy Hornby Bulleid rebuilt Merchant Navy Hornby Bulleid rebuilt Merchant Navy Hornby Bulleid rebuilt Merchant Navy Hornby Bulleid rebuilt Merchant Navy Hornby Bulleid rebuilt Merchant Navy Hornby Bulleid rebuilt Merchant Navy Hornby Bulleid rebuilt Merchant Navy Hornby Bulleid rebuilt Merchant Navy Hornby Bulleid rebuilt Merchant Navy Hornby Bulleid rebuilt Merchant Navy Hornby Bulleid rebuilt Merchant Navy Hornby Bulleid rebuilt Merchant Navy Hornby Bulleid rebuilt Merchant Navy Hornby Bulleid rebuilt Merchant Navy Hornby Bulleid rebuilt Merchant Navy Hornby Bulleid rebuilt Merchant Navy Hornby Bulleid rebuilt Merchant Navy Hornby Bulleid rebuilt Merchant Navy Hornby Bulleid rebuilt Merchant Navy Hornby Bulleid rebuilt Merchant Navy Hornby Bulleid rebuilt Merchant Navy Hornby Bulleid rebuilt Merchant Navy Hornby Bulleid rebuilt Merchant Navy Hornby Bulleid rebuilt Merchant Navy Hornby Bulleid rebuilt Merchant Navy Hornby Bulleid rebuilt Merchant Navy Hornby Bulleid rebuilt Merchant Navy Hornby Bulleid rebuilt Merchant Navy Hornby Bulleid rebuilt Merchant Navy Hornby Bulleid rebuilt Merchant Navy Hornby Bulleid rebuilt Merchant Navy Hornby Bulleid rebuilt Merchant Navy Hornby Bulleid rebuilt Merchant Navy Hornby Bulleid rebuilt Merchant Navy Hornby Bulleid rebuilt Merchant Navy Hornby Bulleid rebuilt Merchant Navy Hornby Bulleid rebuilt Merchant Navy Hornby Bulleid rebuilt Merchant Navy Hornby Bulleid rebuilt Merchant Navy Hornby Bulleid rebuilt Merchant Navy Hornby Bulleid rebuilt Merchant Navy Hornby Bulleid rebuilt Merchant Navy Hornby Bulleid rebuilt Merchant Navy Hornby Bulleid rebuilt Merchant Navy Hornby Bulleid rebuilt Merchant Navy Hornby Bulleid rebuilt Merchant Navy Hornby Bulleid rebuilt Merchant Navy Hornby Bulleid rebuilt Merchant Navy Hornby Bulleid rebuilt Merchant Navy Hornby Bulleid rebuilt Merchant Navy Hornby Bulleid rebuilt Merchant Navy Hornby Bulleid rebuilt Merchant Navy Hornby Bulleid rebuilt Merchant Navy Hornby Bulleid rebuilt Merchant Navy Hornby Bulleid rebuilt Merchant Navy Hornby Bulleid rebuilt Merchant Navy Hornby Bulleid rebuilt Merchant Navy Hornby Bulleid rebuilt Merchant Navy Hornby Bulleid rebuilt Merchant Navy Hornby Bulleid rebuilt Merchant Navy Hornby Bulleid rebuilt Merchant Navy Hornby Bulleid rebuilt Merchant Navy Hornby Bulleid rebuilt Merchant Navy Hornby Bulleid rebuilt Merchant Navy Hornby Bulleid rebuilt Merchant Navy Hornby Bulleid rebuilt Merchant Navy Hornby Bulleid rebuilt Merchant Navy Hornby Bulleid rebuilt Merchant Navy Hornby Bulleid rebuilt Merchant Navy Hornby Bulleid rebuilt Merchant Navy Hornby Bulleid rebuilt Merchant Navy Hornby Bulleid rebuilt Merchant Navy Hornby Bulleid rebuilt Merchant Navy Hornby Bulleid rebuilt Merchant Navy Hornby Bulleid rebuilt Merchant Navy Hornby Bulleid rebuilt Merchant Navy Hornby Bulleid rebuilt Merchant Navy Hornby Bulleid rebuilt Merchant Navy Hornby Bulleid rebuilt Merchant Navy Hornby Bulleid rebuilt Merchant Navy Hornby Bulleid rebuilt Merchant Navy Hornby Bulleid rebuilt Merchant Navy Hornby Bulleid rebuilt Merchant Navy Hornby Bulleid rebuilt Merchant Navy Hornby Bulleid rebuilt Merchant Navy Hornby Bulleid rebuilt Merchant Navy Hornby Bulleid rebuilt Merchant Navy Hornby Bulleid rebuilt Merchant Navy Hornby