Plate & Bolster Wagons
As modelled by The Model Centre
The Model Centre's Plate and Bolster wagons are superb models!
<![if !vml]>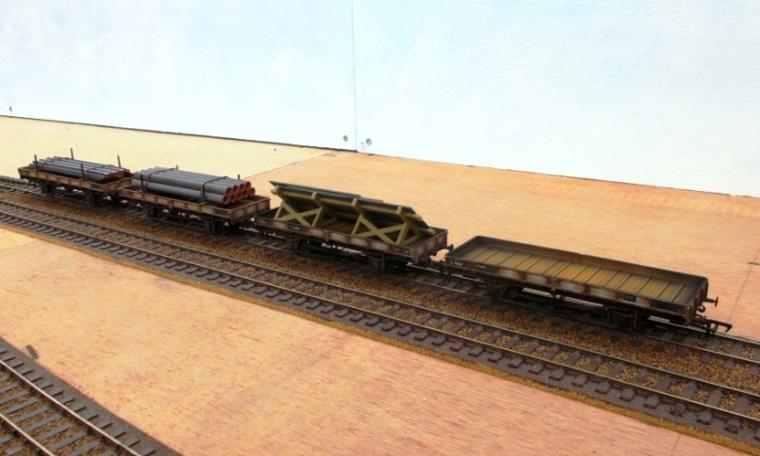 <![endif]>
Bolster and Plate Wagons (deluxe weathered)
© BloodandCustard
Two pairs of wagons were obtained in deluxe-weathered BR early freight grey along with three
chained loads; these being pipe-load, girder load and plate load to go on the weathered trestle.
<![if !vml]>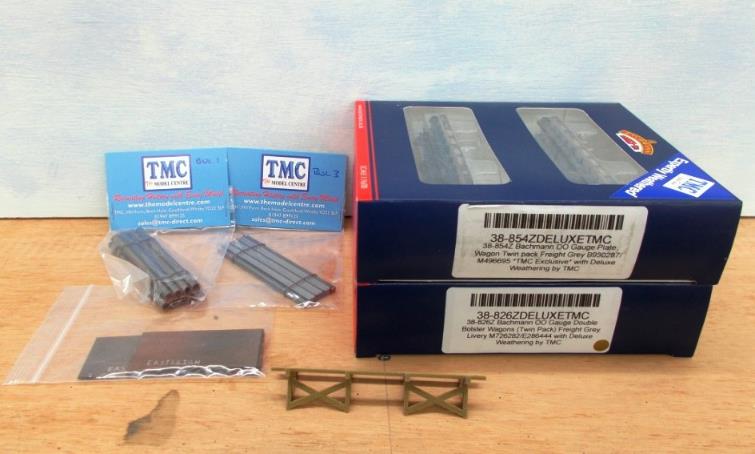 <![endif]>
Four wagons and three loads
© BloodandCustard
<![if !vml]>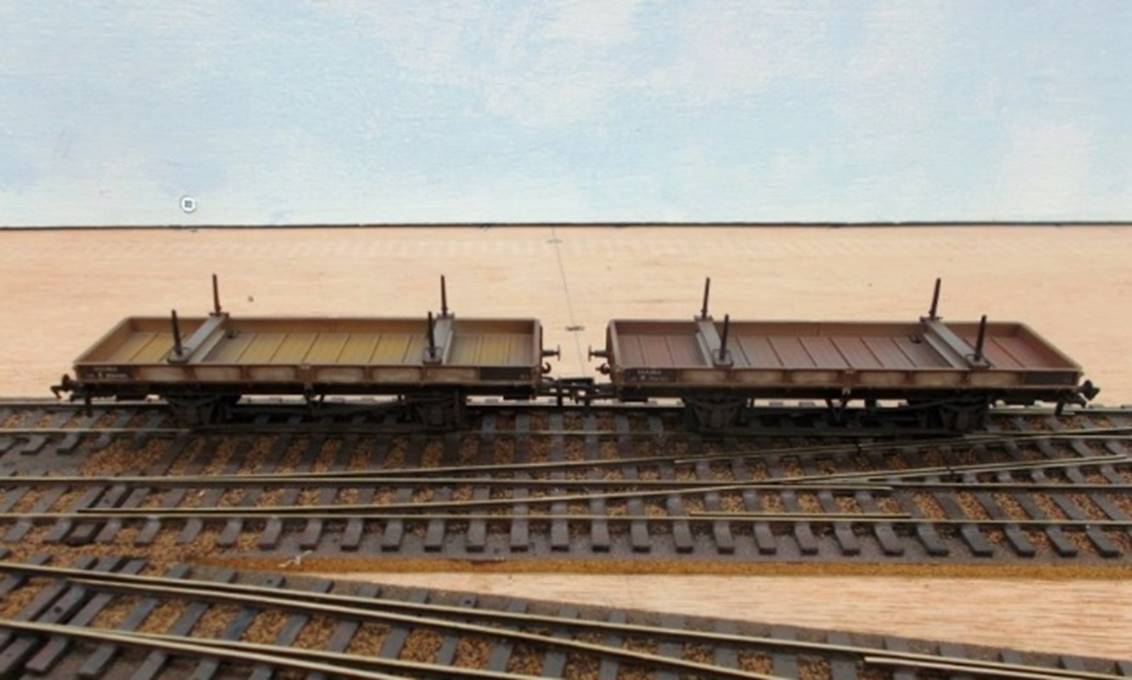 <![endif]>
Bolster wagons E286444 and M76282 (unloaded)
© BloodandCustard
<![if !vml]>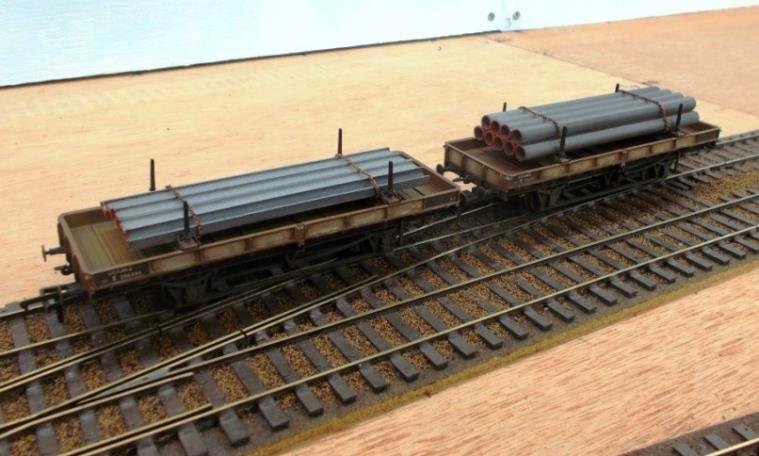 <![endif]>
Bolster wagons E286444 (girders) and M76282 (pipes);
the securing chains on these loads being positioned
so the loads will stay in place without fixing
© BloodandCustard
<![if !vml]>
<![endif]>
Plate wagons M496695 (plate load) B930287 (unloaded)
The plate load can be supplied with chalk marks as requested
© BloodandCustard
<![if !vml]>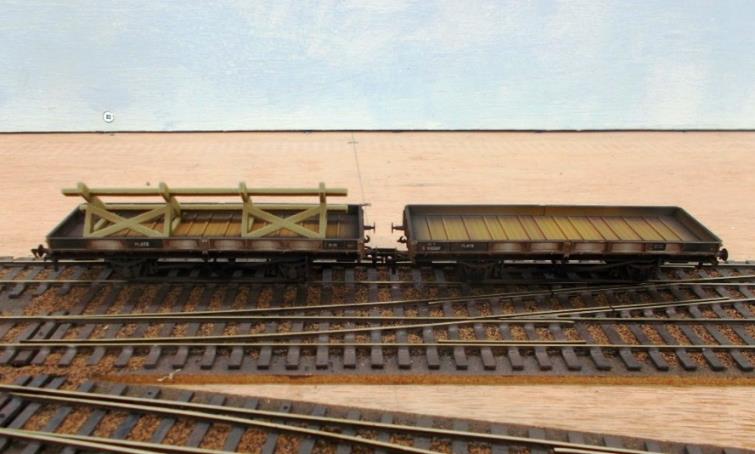 <![endif]>
Plate wagons M496695 (plate load) B930287 (unloaded)
© BloodandCustard
Return to top
<![if !supportLineBreakNewLine]>
<![endif]>