'Blood and Custard'
A railwayman's modelling web-pages!
Blood and Custard comes from the slang for BR's Crimson Lake and Cream livery of the 1950's and whilst
this website is not specifically dedicated to that livery, an overview of 'Blood and custard' is provided here.
<![if !vml]>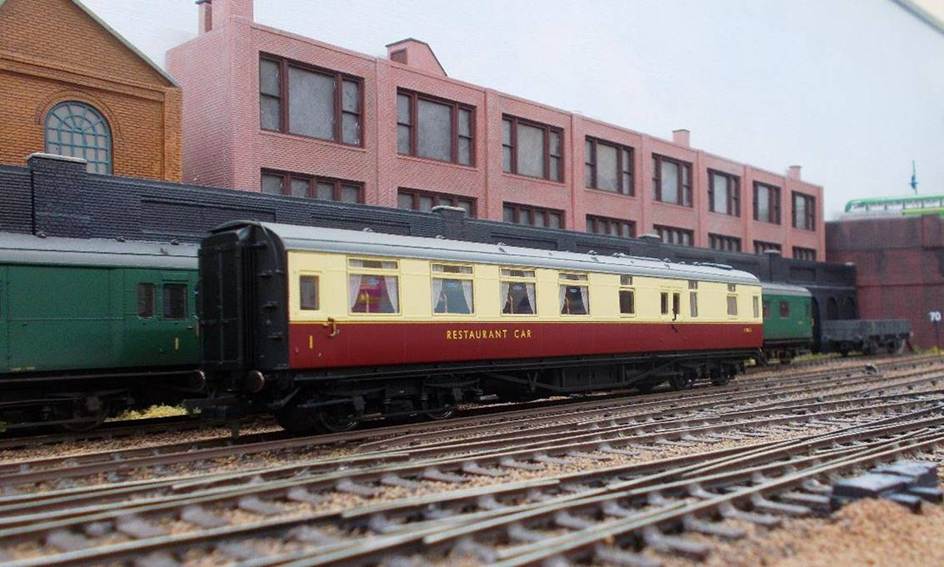 <![endif]>
1938 stock at Ryde St. John's Road
These are Blood and Custard's railway modelling pages!
Click for Railway Pages or Railway Links  or Blog
Review of Accessibility of year-2015 Model Railway Exhibitions
All Model Railway Exhibitions have duties under the Equality Act 2010
in respect of the provision of access and facilities for visitors who have
disabilities.    This personal review may be of interest;   certainly many
exhibitions have significant failings in simply providing just the basics.
Others can be commended particularly with friendly & assistive staff! 
Modelling Galleries on Blood and Custard
Modelling Interest
Improving the Hornby 2 BIL (including conversion to P4) by Ian Sneyd
Hornby 2 BIL & 2 HAL - Creating a Hybrid Unit by Colin Watts
Southern 4mm Models
Selection of BR(S) Multiple-unit Models
<![if !supportLineBreakNewLine]>
<![endif]>
00 Works Models (4mm)
00 Works manufactures small production runs of ready-to-run (mainly) locomotives.
Previously located in Hastings they are now based in Robertsbridge.

Southern 4mm layouts
Redhill - Southern Railway 1938 4mm P4 (Structures)
Redhill - Southern Railway 1938 in 4mm P4 (Locomotives)
Ewhurst Green - Southern Region 1958-64 in 4mm 00
Apothecary Street Junction - Southern Region 1958-64 in 4mm 00
<![if !supportLineBreakNewLine]>
<![endif]>
Modelling information on Blood and Custard
Merchant Navy class
Air-smoothed Mechant Navy Variations
Hornby's Rebuilt Merchant Navy Tenders
LB&SCR E2 class
Modelling notes on the E2 class 1913 - 1963
Link to East Sussex Finescale modelling group.
Links to model Railway Clubs and Retailers with whom I have traded.
Burnham & District Model Railway Club (Limited edition 4mm wagons)
Hobbybox (Uckfield, East Sussex)
Morris Models (Lancing, West Sussex)
ALL PHOTOGRAPHS ARE COPYRIGHT
<![if !vml]>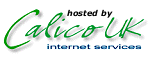 <![endif]>
<![if !vml]>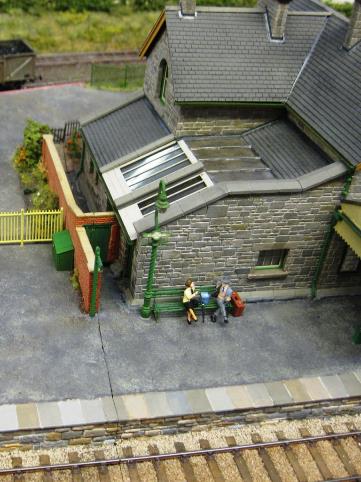 <![endif]> 
Heading south from a 171!
Blood and Custard Blood & Custard Crimson & Cream Crimson and Cream Plum and Spilt Milk Blood and Custard Blood & Custard Crimson & Cream Crimson and Cream Plum and Spilt Milk Blood and Custard Blood & Custard Crimson & Cream Crimson and Cream Plum and Spilt Milk Blood and Custard Blood & Custard Crimson & Cream Crimson and Cream Plum and Spilt Milk Blood and Custard Blood & Custard Crimson & Cream Crimson and Cream Plum and Spilt Milk Blood and Custard Blood & Custard Crimson & Cream Crimson and Cream Plum and Spilt Milk Blood and Custard Blood & Custard Crimson & Cream Crimson and Cream Plum and Spilt Milk Blood and Custard Blood & Custard Crimson & Cream Crimson and Cream Plum and Spilt Milk Blood and Custard Blood & Custard Crimson & Cream Crimson and Cream Plum and Spilt Milk Blood and Custard Blood & Custard Crimson & Cream Crimson and Cream Plum and Spilt Milk Blood and Custard Blood & Custard Crimson & Cream Crimson and Cream Plum and Spilt Milk Blood and Custard Blood & Custard Crimson & Cream Crimson and Cream Plum and Spilt Milk Blood and Custard Blood & Custard Crimson & Cream Crimson and Cream Plum and Spilt Milk Blood and Custard Blood & Custard Crimson & Cream Crimson and Cream Plum and Spilt Milk Blood and Custard Blood & Custard Crimson & Cream Crimson and Cream Plum and Spilt Milk Blood and Custard Blood & Custard Crimson & Cream Crimson and Cream Plum and Spilt Milk Blood and Custard Blood & Custard Crimson & Cream Crimson and Cream Plum and Spilt Milk Blood and Custard Blood & Custard Crimson & Cream Crimson and Cream Plum and Spilt Milk Blood and Custard Blood & Custard Crimson & Cream Crimson and Cream Plum and Spilt Milk Blood and Custard Blood & Custard Crimson & Cream Crimson and Cream Plum and Spilt Milk Blood and Custard Blood & Custard Crimson & Cream Crimson and Cream Plum and Spilt Milk Blood and Custard Blood & Custard Crimson & Cream Crimson and Cream Plum and Spilt Milk Blood and Custard Blood & Custard Crimson & Cream Crimson and Cream Plum and Spilt Milk Blood and Custard Blood & Custard Crimson & Cream Crimson and Cream Plum and Spilt Milk Blood and Custard Blood & Custard Crimson & Cream Crimson and Cream Plum and Spilt Milk Blood and Custard Blood & Custard Crimson & Cream Crimson and Cream Plum and Spilt Milk Blood and Custard Blood & Custard Crimson & Cream Crimson and Cream Plum and Spilt Milk Blood and Custard Blood & Custard Crimson & Cream Crimson and Cream Plum and Spilt Milk Blood and Custard Blood & Custard Crimson & Cream Crimson and Cream Plum and Spilt Milk Blood and Custard Blood & Custard Crimson & Cream Crimson and Cream Plum and Spilt Milk Blood and Custard Blood & Custard Crimson & Cream Crimson and Cream Plum and Spilt Milk Blood and Custard Blood & Custard Crimson & Cream Crimson and Cream Plum and Spilt Milk Blood and Custard Blood & Custard Crimson & Cream Crimson and Cream Plum and Spilt Milk Blood and Custard Blood & Custard Crimson & Cream Crimson and Cream Plum and Spilt Milk Blood and Custard Blood & Custard Crimson & Cream Crimson and Cream Plum and Spilt Milk Blood and Custard Blood & Custard Crimson & Cream Crimson and Cream Plum and Spilt Milk Blood and Custard Blood & Custard Crimson & Cream Crimson and Cream Plum and Spilt Milk Blood and Custard Blood & Custard Crimson & Cream Crimson and Cream Plum and Spilt Milk Blood and Custard Blood & Custard Crimson & Cream Crimson and Cream Plum and Spilt Milk Blood and Custard Blood & Custard Crimson & Cream Crimson and Cream Plum and Spilt Milk Blood and Custard Blood & Custard Crimson & Cream Crimson and Cream Plum and Spilt Milk Blood and Custard Blood & Custard Crimson & Cream Crimson and Cream Plum and Spilt Milk Blood and Custard Blood & Custard Crimson & Cream Crimson and Cream Plum and Spilt Milk Blood and Custard Blood & Custard Crimson & Cream Crimson and Cream Plum and Spilt Milk Blood and Custard Blood & Custard Crimson & Cream Crimson and Cream Plum and Spilt Milk Blood and Custard Blood & Custard Crimson & Cream Crimson and Cream Plum and Spilt Milk Blood and Custard Blood & Custard Crimson & Cream Crimson and Cream Plum and Spilt Milk Blood and Custard Blood & Custard Crimson & Cream Crimson and Cream Plum and Spilt Milk Blood and Custard Blood & Custard Crimson & Cream Crimson and Cream Plum and Spilt Milk Blood and Custard Blood & Custard Crimson & Cream Crimson and Cream Plum and Spilt Milk Blood and Custard Blood & Custard Crimson & Cream Crimson and Cream Plum and Spilt Milk Blood and Custard Blood & Custard Crimson & Cream Crimson and Cream Plum and Spilt Milk Blood and Custard Blood & Custard Crimson & Cream Crimson and Cream Plum and Spilt Milk Blood and Custard Blood & Custard Crimson & Cream Crimson and Cream Plum and Spilt Milk Blood and Custard Blood & Custard Crimson & Cream Crimson and Cream Plum and Spilt Milk Blood and Custard Blood & Custard Crimson & Cream Crimson and Cream Plum and Spilt Milk Blood and Custard Blood & Custard Crimson & Cream Crimson and Cream Plum and Spilt Milk Blood and Custard Blood & Custard Crimson & Cream Crimson and Cream Plum and Spilt Milk Blood and Custard Blood & Custard Crimson & Cream Crimson and Cream Plum and Spilt Milk Blood and Custard Blood & Custard Crimson & Cream Crimson and Cream Plum and Spilt Milk Blood and Custard Blood & Custard Crimson & Cream Crimson and Cream Plum and Spilt Milk Blood and Custard Blood & Custard Crimson & Cream Crimson and Cream Plum and Spilt Milk Blood and Custard Blood & Custard Crimson & Cream Crimson and Cream Plum and Spilt Milk Blood and Custard Blood & Custard Crimson & Cream Crimson and Cream Plum and Spilt Milk Blood and Custard Blood & Custard Crimson & Cream Crimson and Cream Plum and Spilt Milk Blood and Custard Blood & Custard Crimson & Cream Crimson and Cream Plum and Spilt Milk Blood and Custard Blood & Custard Crimson & Cream Crimson and Cream Plum and Spilt Milk Blood and Custard Blood & Custard Crimson & Cream Crimson and Cream Plum and Spilt Milk Blood and Custard Blood & Custard Crimson & Cream Crimson and Cream Plum and Spilt Milk Blood and Custard Blood & Custard Crimson & Cream Crimson and Cream Plum and Spilt Milk Blood and Custard Blood & Custard Crimson & Cream Crimson and Cream Plum and Spilt Milk Blood and Custard Blood & Custard Crimson & Cream Crimson and Cream Plum and Spilt Milk Blood and Custard Blood & Custard Crimson & Cream Crimson and Cream Plum and Spilt Milk Blood and Custard Blood & Custard Crimson & Cream Crimson and Cream Plum and Spilt Milk Blood and Custard Blood & Custard Crimson & Cream Crimson and Cream Plum and Spilt Milk Blood and Custard Blood & Custard Crimson & Cream Crimson and Cream Plum and Spilt Milk Blood and Custard Blood & Custard Crimson & Cream Crimson and Cream Plum and Spilt Milk Blood and Custard Blood & Custard Crimson & Cream Crimson and Cream Plum and Spilt Milk Blood and Custard Blood & Custard Crimson & Cream Crimson and Cream Plum and Spilt Milk Blood and Custard Blood & Custard Crimson & Cream Crimson and Cream Plum and Spilt Milk Blood and Custard Blood & Custard Crimson & Cream Crimson and Cream Plum and Spilt Milk Blood and Custard Blood & Custard Crimson & Cream Crimson and Cream Plum and Spilt Milk Blood and Custard Blood & Custard Crimson & Cream Crimson and Cream Plum and Spilt Milk Blood and Custard Blood & Custard Crimson & Cream Crimson and Cream Plum and Spilt Milk Blood and Custard Blood & Custard Crimson & Cream Crimson and Cream Plum and Spilt Milk Blood and Custard Blood & Custard Crimson & Cream Crimson and Cream Plum and Spilt Milk Blood and Custard Blood & Custard Crimson & Cream Crimson and Cream Plum and Spilt Milk Blood and Custard Blood & Custard Crimson & Cream Crimson and Cream Plum and Spilt Milk Blood and Custard Blood & Custard Crimson & Cream Crimson and Cream Plum and Spilt Milk Blood and Custard Blood & Custard Crimson & Cream Crimson and Cream Plum and Spilt Milk Blood and Custard Blood & Custard Crimson & Cream Crimson and Cream Plum and Spilt Milk Blood and Custard Blood & Custard Crimson & Cream Crimson and Cream Plum and Spilt Milk Blood and Custard Blood & Custard Crimson & Cream Crimson and Cream Plum and Spilt Milk Blood and Custard Blood & Custard Crimson & Cream Crimson and Cream Plum and Spilt Milk Blood and Custard Blood & Custard Crimson & Cream Crimson and Cream Plum and Spilt Milk Blood and Custard Blood & Custard Crimson & Cream Crimson and Cream Plum and Spilt Milk Blood and Custard Blood & Custard Crimson & Cream Crimson and Cream Plum and Spilt Milk Blood and Custard Blood & Custard Crimson & Cream Crimson and Cream Plum and Spilt Milk Blood and Custard Blood & Custard Crimson & Cream Crimson and Cream Plum and Spilt Milk Blood and Custard Blood & Custard Crimson & Cream Crimson and Cream Plum and Spilt Milk Blood and Custard Blood & Custard Crimson & Cream Crimson and Cream Plum and Spilt Milk Blood and Custard Blood & Custard Crimson & Cream Crimson and Cream Plum and Spilt Milk Blood and Custard Blood & Custard Crimson & Cream Crimson and Cream Plum and Spilt Milk Blood and Custard Blood & Custard Crimson & Cream Crimson and Cream Plum and Spilt Milk Blood and Custard Blood & Custard Crimson & Cream Crimson and Cream Plum and Spilt Milk Blood and Custard Blood & Custard Crimson & Cream Crimson and Cream Plum and Spilt Milk Blood and Custard Blood & Custard Crimson & Cream Crimson and Cream Plum and Spilt Milk Blood and Custard Blood & Custard Crimson & Cream Crimson and Cream Plum and Spilt Milk Blood and Custard Blood & Custard Crimson & Cream Crimson and Cream Plum and Spilt Milk Blood and Custard Blood & Custard Crimson & Cream Crimson and Cream Plum and Spilt Milk Blood and Custard Blood & Custard Crimson & Cream Crimson and Cream Plum and Spilt Milk Blood and Custard Blood & Custard Crimson & Cream Crimson and Cream Plum and Spilt Milk Blood and Custard Blood & Custard Crimson & Cream Crimson and Cream Plum and Spilt Milk Blood and Custard Blood & Custard Crimson & Cream Crimson and Cream Plum and Spilt Milk Blood and Custard Blood & Custard Crimson & Cream Crimson and Cream Plum and Spilt Milk Blood and Custard Blood & Custard Crimson & Cream Crimson and Cream Plum and Spilt Milk Blood and Custard Blood & Custard Crimson & Cream Crimson and Cream Plum and Spilt Milk Blood and Custard Blood & Custard Crimson & Cream Crimson and Cream Plum and Spilt Milk Blood and Custard Blood & Custard Crimson & Cream Crimson and Cream Plum and Spilt Milk Blood and Custard Blood & Custard Crimson & Cream Crimson and Cream Plum and Spilt Milk Blood and Custard Blood & Custard Crimson & Cream Crimson and Cream Plum and Spilt Milk Blood and Custard Blood & Custard Crimson & Cream Crimson and Cream Plum and Spilt Milk Blood and Custard Blood & Custard Crimson & Cream Crimson and Cream Plum and Spilt Milk Blood and Custard Blood & Custard Crimson & Cream Crimson and Cream Plum and Spilt Milk Blood and Custard Blood & Custard Crimson & Cream Crimson and Cream Plum and Spilt Milk Blood and Custard Blood & Custard Crimson & Cream Crimson and Cream Plum and Spilt Milk Blood and Custard Blood & Custard Crimson & Cream Crimson and Cream Plum and Spilt Milk Blood and Custard Blood & Custard Crimson & Cream Crimson and Cream Plum and Spilt Milk Blood and Custard Blood & Custard Crimson & Cream Crimson and Cream Plum and Spilt Milk Blood and Custard Blood & Custard Crimson & Cream Crimson and Cream Plum and Spilt Milk Blood and Custard Blood & Custard Crimson & Cream Crimson and Cream Plum and Spilt Milk Blood and Custard Blood & Custard Crimson & Cream Crimson and Cream Plum and Spilt Milk Blood and Custard Blood & Custard Crimson & Cream Crimson and Cream Plum and Spilt Milk Blood and Custard Blood & Custard Crimson & Cream Crimson and Cream Plum and Spilt Milk Blood and Custard Blood & Custard Crimson & Cream Crimson and Cream Plum and Spilt Milk Blood and Custard Blood & Custard Crimson & Cream Crimson and Cream Plum and Spilt Milk Blood and Custard Blood & Custard Crimson & Cream Crimson and Cream Plum and Spilt Milk Blood and Custard Blood & Custard Crimson & Cream Crimson and Cream Plum and Spilt Milk Blood and Custard Blood & Custard Crimson & Cream Crimson and Cream Plum and Spilt Milk Blood and Custard Blood & Custard Crimson & Cream Crimson and Cream Plum and Spilt Milk Blood and Custard Blood & Custard Crimson & Cream Crimson and Cream Plum and Spilt Milk Blood and Custard Blood & Custard Crimson & Cream Crimson and Cream Plum and Spilt Milk Blood and Custard Blood & Custard Crimson & Cream Crimson and Cream Plum and Spilt Milk Blood and Custard Blood & Custard Crimson & Cream Crimson and Cream Plum and Spilt Milk Blood and Custard Blood & Custard Crimson & Cream Crimson and Cream Plum and Spilt Milk Blood and Custard Blood & Custard Crimson & Cream Crimson and Cream Plum and Spilt Milk Blood and Custard Blood & Custard Crimson & Cream Crimson and Cream Plum and Spilt Milk Blood and Custard Blood & Custard Crimson & Cream Crimson and Cream Plum and Spilt Milk Blood and Custard Blood & Custard Crimson & Cream Crimson and Cream Plum and Spilt Milk Blood and Custard Blood & Custard Crimson & Cream Crimson and Cream Plum and Spilt Milk Blood and Custard Blood & Custard Crimson & Cream Crimson and Cream Plum and Spilt Milk Blood and Custard Blood & Custard Crimson & Cream Crimson and Cream Plum and Spilt Milk Blood and Custard Blood & Custard Crimson & Cream Crimson and Cream Plum and Spilt Milk Blood and Custard Blood & Custard Crimson & Cream Crimson and Cream Plum and Spilt Milk Blood and Custard Blood & Custard Crimson & Cream Crimson and Cream Plum and Spilt Milk Blood and Custard Blood & Custard Crimson & Cream Crimson and Cream Plum and Spilt Milk Blood and Custard Blood & Custard Crimson & Cream Crimson and Cream Plum and Spilt Milk Blood and Custard Blood & Custard Crimson & Cream Crimson and Cream Plum and Spilt Milk Blood and Custard Blood & Custard Crimson & Cream Crimson and Cream Plum and Spilt Milk Blood and Custard Blood & Custard Crimson & Cream Crimson and Cream Plum and Spilt Milk Blood and Custard Blood & Custard Crimson & Cream Crimson and Cream Plum and Spilt Milk Blood and Custard Blood & Custard Crimson & Cream Crimson and Cream Plum and Spilt Milk Blood and Custard Blood & Custard Crimson & Cream Crimson and Cream Plum and Spilt Milk Blood and Custard Blood & Custard Crimson & Cream Crimson and Cream Plum and Spilt Milk Blood and Custard Blood & Custard Crimson & Cream Crimson and Cream Plum and Spilt Milk Blood and Custard Blood & Custard Crimson & Cream Crimson and Cream Plum and Spilt Milk Blood and Custard Blood & Custard Crimson & Cream Crimson and Cream Plum and Spilt Milk Blood and Custard Blood & Custard Crimson & Cream Crimson and Cream Plum and Spilt Milk Blood and Custard Blood & Custard Crimson & Cream Crimson and Cream Plum and Spilt Milk Blood and Custard Blood & Custard Crimson & Cream Crimson and Cream Plum and Spilt Milk Blood and Custard Blood & Custard Crimson & Cream Crimson and Cream Plum and Spilt Milk Blood and Custard Blood & Custard Crimson & Cream Crimson and Cream Plum and Spilt Milk Blood and Custard Blood & Custard Crimson & Cream Crimson and Cream Plum and Spilt Milk Blood and Custard Blood & Custard Crimson & Cream Crimson and Cream Plum and Spilt Milk Blood and Custard Blood & Custard Crimson & Cream Crimson and Cream Plum and Spilt Milk Blood and Custard Blood & Custard Crimson & Cream Crimson and Cream Plum and Spilt Milk Blood and Custard Blood & Custard Crimson & Cream Crimson and Cream Plum and Spilt Milk Blood and Custard Blood & Custard Crimson & Cream Crimson and Cream Plum and Spilt Milk Blood and Custard Blood & Custard Crimson & Cream Crimson and Cream Plum and Spilt Milk Blood and Custard Blood & Custard Crimson & Cream Crimson and Cream Plum and Spilt Milk Blood and Custard Blood & Custard Crimson & Cream Crimson and Cream Plum and Spilt Milk Blood and Custard Blood & Custard Crimson & Cream Crimson and Cream Plum and Spilt Milk Blood and Custard Blood & Custard Crimson & Cream Crimson and Cream Plum and Spilt Milk Blood and Custard Blood & Custard Crimson & Cream Crimson and Cream Plum and Spilt Milk Blood and Custard Blood & Custard Crimson & Cream Crimson and Cream Plum and Spilt Milk Blood and Custard Blood & Custard Crimson & Cream Crimson and Cream Plum and Spilt Milk Blood and Custard Blood & Custard Crimson & Cream Crimson and Cream Plum and Spilt Milk Blood and Custard Blood & Custard Crimson & Cream Crimson and Cream Plum and Spilt Milk Blood and Custard Blood & Custard Crimson & Cream Crimson and Cream Plum and Spilt Milk Blood and Custard Blood & Custard Crimson & Cream Crimson and Cream Plum and Spilt Milk Blood and Custard Blood & Custard Crimson & Cream Crimson and Cream Plum and Spilt Milk Blood and Custard Blood & Custard Crimson & Cream Crimson and Cream Plum and Spilt Milk Blood and Custard Blood & Custard Crimson & Cream Crimson and Cream Plum and Spilt Milk Blood and Custard Blood & Custard Crimson & Cream Crimson and Cream Plum and Spilt Milk Blood and Custard Blood & Custard Crimson & Cream Crimson and Cream Plum and Spilt Milk Blood and Custard Blood & Custard Crimson & Cream Crimson and Cream Plum and Spilt Milk Blood and Custard Blood & Custard Crimson & Cream Crimson and Cream Plum and Spilt Milk Blood and Custard Blood & Custard Crimson & Cream Crimson and Cream Plum and Spilt Milk Blood and Custard Blood & Custard Crimson & Cream Crimson and Cream Plum and Spilt Milk Blood and Custard Blood & Custard Crimson & Cream Crimson and Cream Plum and Spilt Milk Blood and Custard Blood & Custard Crimson & Cream Crimson and Cream Plum and Spilt Milk Blood and Custard Blood & Custard Crimson & Cream Crimson and Cream Plum and Spilt Milk Blood and Custard Blood & Custard Crimson & Cream Crimson and Cream Plum and Spilt Milk Blood and Custard Blood & Custard Crimson & Cream Crimson and Cream Plum and Spilt Milk Blood and Custard Blood & Custard Crimson & Cream Crimson and Cream Plum and Spilt Milk Blood and Custard Blood & Custard Crimson & Cream Crimson and Cream Plum and Spilt Milk Blood and Custard Blood & Custard Crimson & Cream Crimson and Cream Plum and Spilt Milk Blood and Custard Blood & Custard Crimson & Cream Crimson and Cream Plum and Spilt Milk Blood and Custard Blood & Custard Crimson & Cream Crimson and Cream Plum and Spilt Milk Blood and Custard Blood & Custard Crimson & Cream Crimson and Cream Plum and Spilt Milk Blood and Custard Blood & Custard Crimson & Cream Crimson and Cream Plum and Spilt Milk Blood and Custard Blood & Custard Crimson & Cream Crimson and Cream Plum and Spilt Milk Blood and Custard Blood & Custard Crimson & Cream Crimson and Cream Plum and Spilt Milk Blood and Custard Blood & Custard Crimson & Cream Crimson and Cream Plum and Spilt Milk Blood and Custard Blood & Custard Crimson & Cream Crimson and Cream Plum and Spilt Milk Blood and Custard Blood & Custard Crimson & Cream Crimson and Cream Plum and Spilt Milk Blood and Custard Blood & Custard Crimson & Cream Crimson and Cream Plum and Spilt Milk Blood and Custard Blood & Custard Crimson & Cream Crimson and Cream Plum and Spilt Milk Blood and Custard Blood & Custard Crimson & Cream Crimson and Cream Plum and Spilt Milk Blood and Custard Blood & Custard Crimson & Cream Crimson and Cream Plum and Spilt Milk Blood and Custard Blood & Custard Crimson & Cream Crimson and Cream Plum and Spilt Milk Blood and Custard Blood & Custard Crimson & Cream Crimson and Cream Plum and Spilt Milk Blood and Custard Blood & Custard Crimson & Cream Crimson and Cream Plum and Spilt Milk Blood and Custard Blood & Custard Crimson & Cream Crimson and Cream Plum and Spilt Milk Blood and Custard Blood & Custard Crimson & Cream Crimson and Cream Plum and Spilt Milk